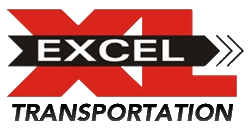 Excel Transportation
Terms and Conditions of Acceptable Use
PLEASE READ THESE TERMS AND CONDITIONS OF USE CAREFULLY BEFORE USING THIS WEBSITE AS THEY CONTAIN THE LEGAL TERMS THAT GOVERN YOUR USE OF EXCEL TRANSPORTATION WEBSITE (COLLECTIVELY, "EXCEL TRANSPORTATION WEBSITE" AND EACH A "WEBSITE").
1. Acceptable Use
Access to and use of Excel Transportation website subject to Excel Transportation website Privacy Policy, Commenting Guidelines and the terms and conditions set out below (collectively, the "Terms and Conditions"). If you do not agree with these Terms and Conditions, please do not access or use Excel Transportation website.
2. Copyright of Intellectual Property
All content on the Excel Transportation website, including graphics, text, logos, icons, images, data compilations, and downloads, is owned or controlled by Excel Transportation and Excel Transportation holds all rights, including copyright, in such content. You are authorized, on a non-exclusive basis, to use and, where required, download content from this site, solely for your own personal, or internal business purposes. You are not permitted to make any external commercial use or redistribution of any of the websites content, including resale of data, downloading onto your own website, downloading or copying of account information for the benefit of another merchant, or any use of data mining, robots, or similar data-gathering and extraction tools. The Excel Transportation website, or any part of it, may not be reproduced, duplicated, copied, sold, resold, accessed or otherwise exploited for an external commercial purpose without the express written consent of Excel Transportation.
3. Registered Trademark
Excel Transportation and its services is trademark owned by Excel Transportation. You may not use Excel Transportation trademark or the trade dress incorporated onto its website in association with any product and /or service, nor in any other manner, including, any use that might have the effect of tarnishing or depreciating the value and good will attached to its trademark and Excel Transportation's business.
4. Link Associations and Third Party Meta-Tagging
(A) You are granted a non-exclusive and revocable right to create a hyperlink to Excel Transportation website only, provided this hyperlink, or its use, does not portray Excel Transportation, and its services in a detrimental, false, misleading or otherwise negative manner. You are not permitted to (i) use any trademark, logo, icon, or graphic owned by Excel Transportation as part of a link or (ii) use any framing or similar technology to create a link between your website and that of Excel Transportation or (iii) create a link to any portion of Excel Transportation website, other than its website, without the prior written consent of Excel Transportation.
(B) You are also not permitted to use any meta-tags or meta-tagging, hidden text, or unsolicited coding which include Excel Transportation trademark or trade name, without the prior written consent of Excel Transportation.
(C) Any third party links displayed on Excel Transportation website are provided solely for your convenience and interest. Excel Transportation expressly disclaims any affiliation with, or sponsorship of, such third parties or their websites and does not warrant, nor will Excel Transportation be liable for, the accuracy, availability or efficiency of such third party website(s) and/or their content. When using these links, you are advised to review the terms and conditions set forth of use attaching to these third party sites.
5. Procurement of Electronic Communications
You agree to receive communications from us electronically. We will communicate with you by email or receive data information on the Excel Transportation website. You agree that all agreements, notices, disclosures of information, schedules, and other communications that we provide to you electronically satisfy any legal requirement(s) that such communications be in writing.
6. Privacy Policy Statement
In conjunction with these terms and conditions, use of this website is also governed by Excel Transportation's Privacy Policy. Please refer to our Privacy Policy Statement and take the time to review it in detail.

Privacy Policy Statement
7. Confidentiality and Security of Information
(A) Although Excel Transportation takes all reasonable and prudent steps to safeguard the confidentiality of the information and data you provide to the website, you acknowledge that the Internet itself, is not a completely secure medium. Excel Transportation will not reliable for any misuse or interception of information you post on the website. It is your obligation to maintain the confidentiality of your account and password as well as restricting access to you computer. You, furthermore, agree to take responsibility for any activities that occur under your account or password.
(B) You also acknowledge and agree that any information, other than personal information that would be covered by Excel Transportation privacy policy, which you post on this website, comments, suggestions, or other information is owned by Excel Transportation, who may use, reproduce, modify, adapt, publish, translate, telecommunicate, distribute and display such information, throughout the world in any media form.
(C) You agree that any information or other material you post will not be unlawful, including material that is obscene, threatening, defamatory, invades another's privacy or infringed any intellectual property rights. You will also not engage in any activity that consists of, or contains software viruses, commercial solicitations, chain letters, mass mailings or any form of spam. You may not use false information, such as email addresses, impersonate another person or entity, or otherwise mislead Excel Transportation as to the origin of any information provided. Excel Transportation retains the right, but not the obligation, to delete or modify any content on its site, for any reason.
(D) You represent and warrant that you own, or otherwise control, any rights in materials you post on the website, and that, to the best of your knowledge, such material(s) is accurate and its use by Excel Transportation will not violate any third party rights or causes injury to any person or entity. You will indemnify Excel Transportation, from any further claims resulting from the use of the material(s) you supply. Excel Transportation takes no responsibility and assumes no liability for any content posted by you or any other third party.
8. Potential Risk of Loss
Any material(s) shipped through Excel Transportation services is done pursuant to a separate shipping contract in whole, and the terms and conditions set out in understanding by mutual parties shall be govern by the commercial aspects of the transaction per agreement.
9. Company Warranties and Limitation of Liability
Excel Transportation makes no representations or warranties of any kind, express or implied, as to the operation of the website or the accuracy of the given information, content, material(s), or services included on the website, including any scheduling or tracking information provided. You expressly agree that any use of this site is at your own sole risk.
To the full extent permissible by applicable laws, Excel Transportation disclaims all warranties, express or implied, including, but not limited to, implied warranties of merchantability and fitness for a particular purpose. Excel Transportation does not warrant that the exceltransportation.com website, or server(s), or email(s) sent from exceltransportation.com website are free of viruses or other harmful components. Excel Transportation will not be liable for any damages of any kind arising from the use of the "exceltransportation.com" website, including, but not limited to, direct, indirect, incidental, punitive, and/or consequential damages.
In the event that the governing law of any jurisdiction does not allow limitations on implied warranties or the exclusion or limitation of certain damages, as set out above, where such laws would apply to you, some or all of the above disclaimers, exclusions or limitations may not be applicable and you may have additional rights.
10. Legal Acceptance
By using this website, you agree that this agreement is governed by the Provincial laws of the Province of Ontario and Federal Law of the country of Canada, without regard to principles of conflicts of laws. Any dispute arising from the use of this site between you and Excel Transportation shall be interpreted and resolved under the laws of these jurisdictions.
11. Webpage Modifications and Changes
It is your obligation to review these terms and conditions from time to time. We reserve the right to make any changes to our site, policies, and terms and conditions of use at any time. We reserve the right to change these Terms and Conditions from time to time by updating this posting. Please check the Terms and Conditions periodically for changes. Your continued use of Excel Transportation website following the posting of these Terms and Conditions will mean you accept those changes or revisions will constitute your acceptance of such changes or revisions. If you do not agree to any changes or revisions to these terms and conditions of use, you may not use the "exceltransportation.com" website and are advised to discontinue use immediately.
12. Severability Clause
If any of the terms or conditions set out herein are found to be invalid or unenforceable by a court of competent jurisdiction, such term or condition shall be deemed severable and shall not effect the validity and/or enforceability of any other term or condition contained herein.
Terms and Conditions Statement